Some ukuleles just don't come with a hard case....and some hard cases are just too expensive. For those of you that are handy with tools, here are a couple of options to make your own ukulele hard case that I've stumbled across.
A very nice DIY case made out of some 6mm thick plywood.
Check out the blog post here
for more pictures and plans.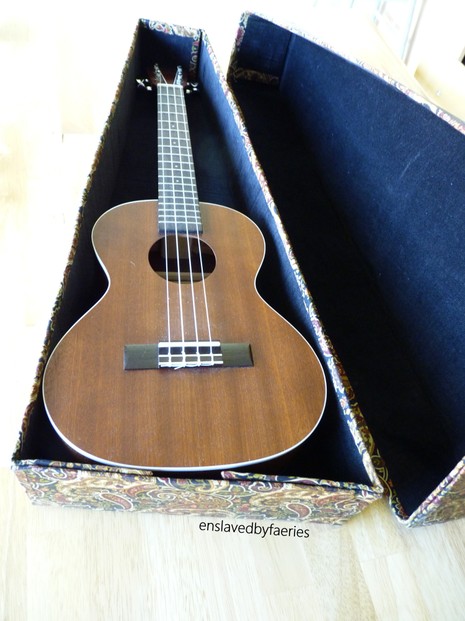 For those of you that aren't ready to borrow your dad's power tools and try the first option, you might consider this.
This DIY case
utilizes the original box that your ukulele came in.
Hope these links will help ya out! Happy Uke'n!